Entering an era of mass surveillance, criminalization of the immigrant, and the militarization of the border, one specific design object becomes sacred: the passport. Though not technically or ubiquitously spatially intelligent, its geopolitical use assists in identification and exclusion. Its primary purpose is to "certify the identity and nationality of its bearer," while creating a polymorphous citizenship according to levels of migratory freedom (Baxi and Cheng).
Source: InfoWatch
The evolution of the passport as a design object has consistently become more high-tech. As border crossing becomes increasingly stringent and immigration a top priority in government, the booklet is no longer exclusively symbolic and aesthetic. Secret, coded information is developed to communicate to Border Patrol, with technology and standards established by a supranational organization, the International Civil Aviation Organization (ICAO).
"This passport contains sensitive electronics. For best performance please do not bend, perforate or expose to extreme temperatures or excess moisture".
Today, the passport booklet is designed to include a minimum use of different features that measure levels of security concerns, such as watermarks, holograms, and special markings or hidden messages. Additionally, all passports MUST be machine readable, a mandate established in 2015. This automation of "border labor" removes the human entirely and allows the communication of two technical objects, the passport and the machine, to produce the data verifying a person's identity. The mysterious code at the bottom of the passport page incorporates various algorithms and information that is read by the machine to identify whether it is a counterfeit or not. Finally, and most surprisingly, almost all passports have chips embedded into them with specific information on the carrier's identity. In some countries, this chip holds information of the identity's bio page, but can also include biometrics. In essence, the review and entrance of a body becomes an exam or test, similarly to fields guides mentioned in Mattern's "Cloud and Field." Certain markers must be identified on the object to give permission for entrance into the border.

Source: protocolbench
The method is simple:
A first level feature must be recognized, like a hologram or image on the passport.
An identifiable marker not recognized by the general public, such a strip of mylar, plastic thread, or a message.
"Covert" features that give inspectors an extra layer of confidence if they're inspecting a possible counterfeit.
Passports with biometric chips, known as eMTRD (electronic Machine Readable Travel Documents), test three types of biometrics according to Doc 9303 from ICAO: facial recognition (MANDATORY), fingerprint recognition (OPTIONAL), and iris recognition (OPTIONAL). It creates a template in that moment with an algorithm for storage to assist in future identification, with intelligence that's adaptable and organizational. The larger network holds the ability for mass storage, while the chip on the passport holds 32kB of storage space.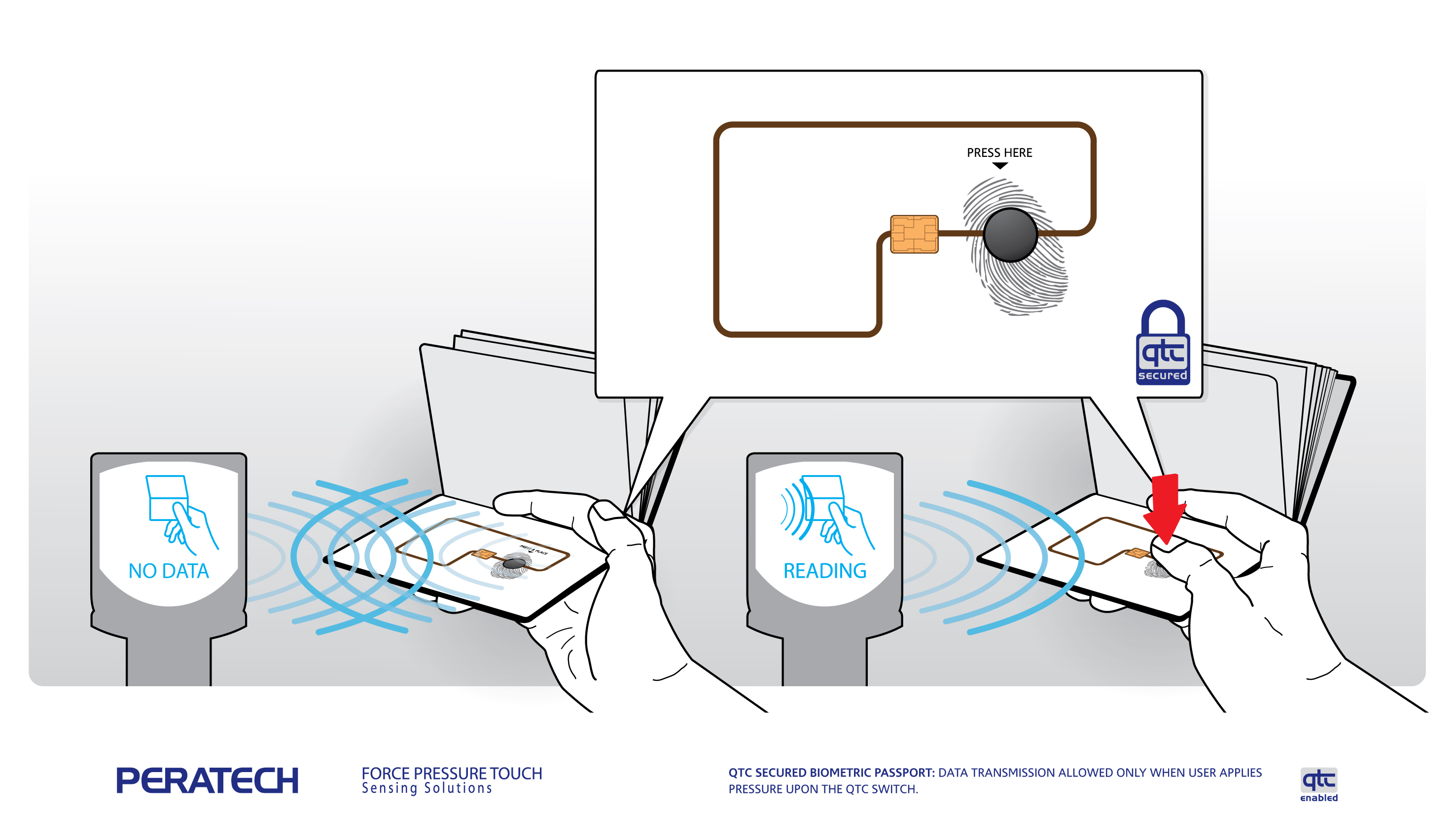 Though eMTRDs increase efficiency and accuracy at the border, there are still dangers involved with this level of technology. A passport now carries more information than it has before, which puts the holder at high risk of identity theft. Data could be stolen via "skimming" or "eavesdropping," similarly to methods of credit card identity theft. The databases held by the State Department that hold hundreds of millions of template identities, although highly secured, still risk potential hacks. Additionally, this technology still runs the risk of glitching, especially with such a large network. Any hiccup in the system can potentially affect the entrance of a certain individual, which can be both physically dangerous and/or psychologically upsetting until the problem is dealt with. While these systems are technologically advanced in the moment, they will eventually become outdated, especially as nations compete for higher border security. It begs to question if the promotion of innovation is for efficiency and safety, or to feed the larger military industrial complex that surveils us in Foucauldian fashion.
References:
http://www.wordsinspace.net/secure/BaxiCheng_CitizenshipDesign.pdf
http://www.icao.int/publications/Documents/9303_p9_cons_en.pdf
http://www.citylab.com/tech/2017/01/the-high-tech-passport-security-technology/512855/
http://www.npr.org/templates/story/story.php?storyId=102056426